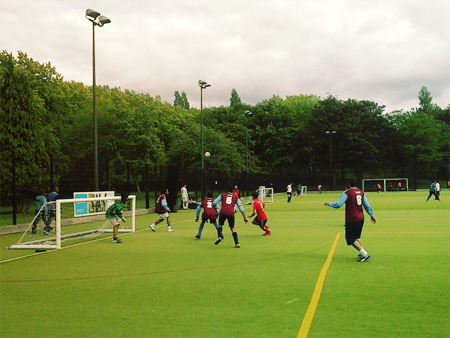 ASC currently has two sessions in Aston Park on Friday evening between 8pm to 9pm run by volunteers.

One session caters for our U21's to help them have a competitive game yet fun game of football.

The other session which is currently running cater for our 25+. This session helps them to get fit and to play with people with the same ability and age group.
Our third session which has currently been started is for our maddressa students from Witton Road. This session concentrates on U19's who are unable to play during 8pm to 9pm. These participants who are generally busy during the day with college and school and by the evening with Islamic school. This session allows young people to relax and to come away from studying and play football with fellow students.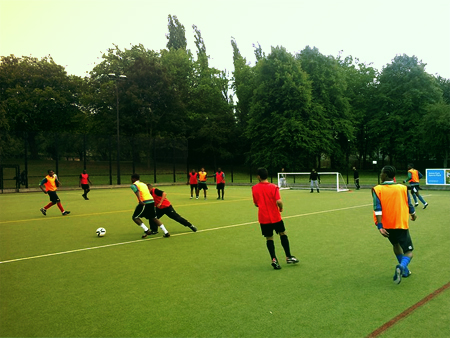 Premire Community League is a 7 a-side league set up for 16+. This league is affiliated to the Birmingham County Football Association (BCFA). The League was set up by Aston Sprts Club and Aston Football Club to engage youth from different areas and backgrounds.
Our first season started in May 2011 to July 2011. The League was set up as a trial to guage the interest from the local community and youth. The League hosted 42 games in total with 7 teams playing each team twice.
The winners for 2011 was Spartans F.C.

If you would like to get involved and are interested in entering a team then get in touch with us or download our form.






Aston Schools League (ASL)

has been running for 10 years, allowing local schools to take part in a local competition. We attract 16 schools from the Aston, Handsworth, Lozells and Nechells area.

The league

квартир на долгий срок

was started in 2002 with Mr Gulzar leading with the project. Mr Gulzar is now the Head Teacher at Prince Albert Junior and Infant Primary School.

ASC supports the project with a coordinator and 2 referees. This project is very popular within the area with more schools giving young children the opportunity to play within the league. Aston Villa Academy provides a superb setting for the project.


Check out: aslfootball.leaguerepublic.com

Funded by O2, more details on this project will appear here soon.